8th February 2022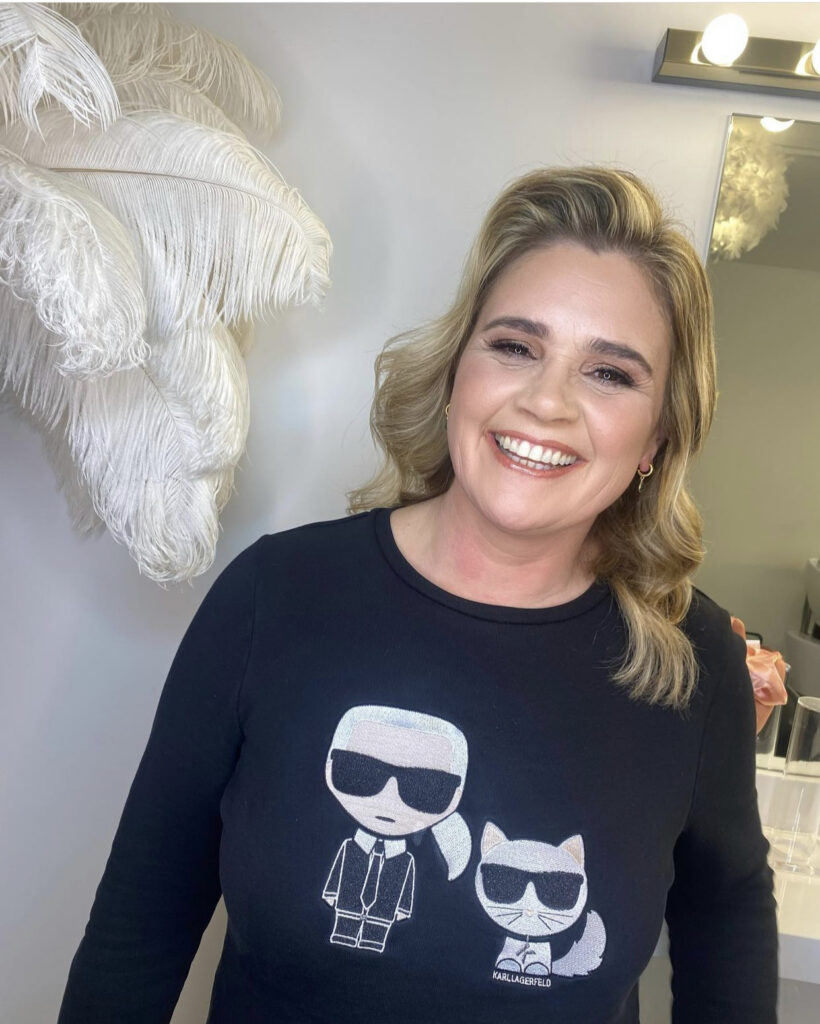 Let me share with you the joy of Living M skincare, my beauty and skin care tips for perimenopause and beyond into post menopause!
I guarantee, you will be ordering your first delivery of Living M after reading this blog with my review.

Introducing a menopause friendly company that is dedicated to helping women with skincare at the stage of perimenopause.
Perimenopause is a time when you first start to notice that your skin is changing.

I can already hear you all cheering!

Perimenopause is an important time to start preparing skin for the effects of menopause and beyond. This is something of which I wish I had been made aware of.
We were told in beauty magazines and major advertising that beauty creams would help our skin as we age but I never heard no mention of the effects of menopause.
Living M have developed a beauty brand that not only builds products that target the effects of hormonal skin changes but also normalises the conversation around ageing. This is what we need!

It can be hard to find a product during perimenopause, I can definitely speak from experience with this and with a bathroom cupboard full of creams and lotions, this is a revelation!
During perimenopause it can be an expensive time, trying various creams but it is also a time of the crucial must haves.

Living M was founded by Caroline and Siobhan, friends and experts in the beauty industry with over 20 years of experience from London and New York.
Designing a skincare brand for women to enhance women's skin not a cream to turn back time but to show the beauty of ageing by using healthy and sustainable ingredients.

I agree with Living M, most skincare products that are aimed for women of 40+ are scented and jam packed and full of ingredients which can aggravate womens skin at the time of perimenopause and menopause. This then becomes a vicious cycle. Women do not want to waste money on expensive creams and lotions.
Nobody wants to have a hot flush resulting with a red, blotchy and sweaty stream across their face. Exactly what has happened to me so many times.
As a Menopausal women, we want products that give us a glow and a fresh dewy faced look. Since using Living M autumn, I like to think my skin has this effect. I have been very impressed by the results.

Living M avoids using irritants, essential oils and alcohol which cause the skin to become dry.

Have you noticed by using certain brands, after using the skincare your skin feels dry or becomes ultra sensitive?
Do you have a bathroom full of opened skincare/beauty items that have not been used at all due to having a reaction?

Living M have built a skincare system that delivers a delicious and nourishing skincare, which it should be at this time of a woman's life. We all want to look our best and give our skin the right products.

My delivery of Living M skincare arrived very neatly packaged and with my favourite colours!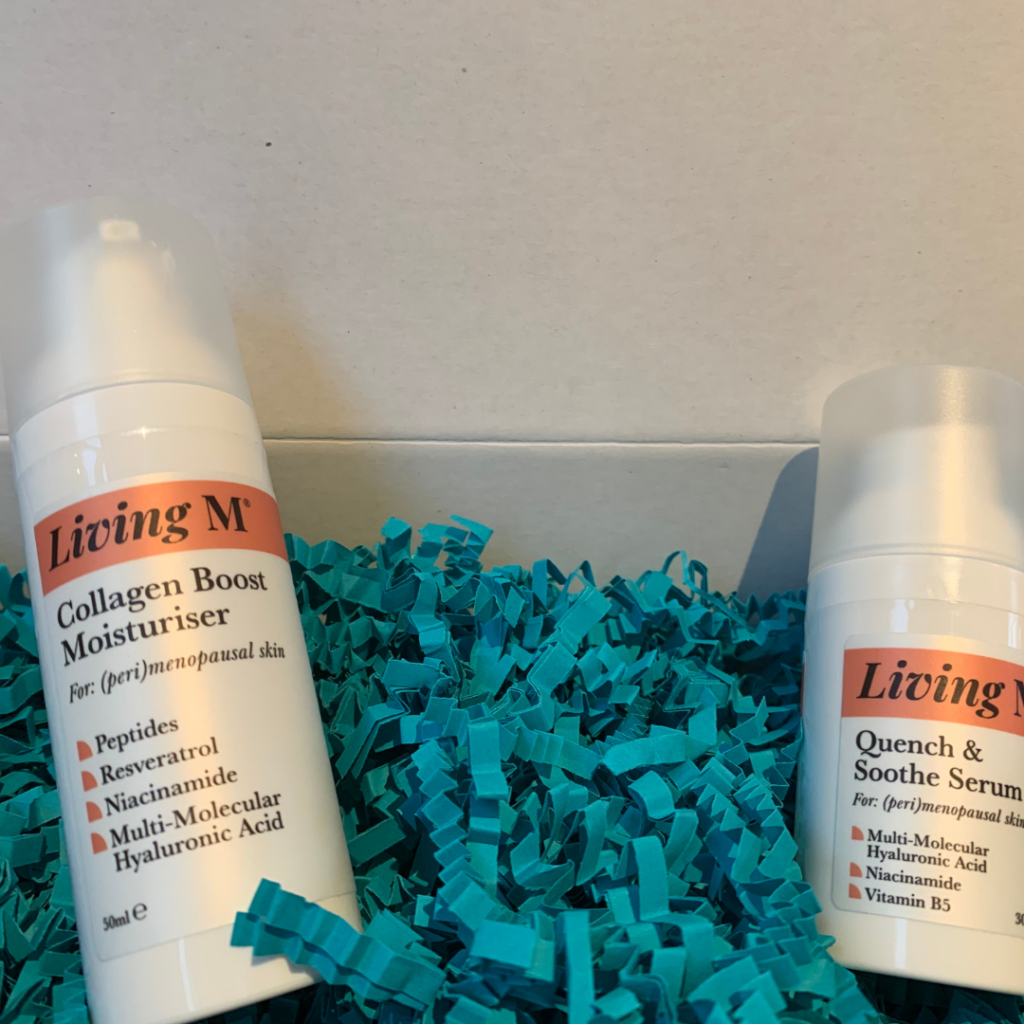 Clear and concise instructions of how to use the products for the daily skincare essentials. That also sit very well upon my bathroom shelf.

I have been using Living M Collagen Boost Moisturiser since last autumn and the timing was perfect for the change of season. I could feel that my skin not only needed moisture but also brightening. The Collagen Boost Moisturiser delivers a plumping, glowing and firmer effect for my skin. The difference has been amazing for my skin. Feels very light to wear and easy to apply. My redness has disappeared since using, which has been great. My skin feels much more calmer, nourished and I like to think looks healthier and glowing. Living M has produced a cream that puts back what the menopause takes away!

The Collagen Boost Moisturiser is packed full of goodness!
Signal Peptides – Helps to stimulate collagen!
Resveratol- A phytooestrogen and antioxidant , this magic ingredient provides oestrogen type effects!
Niacinamide – A barrier for the skin that also brightens and boosts!
Multi Molecular Hyaluronic Acid – A cream that not only holds moisture but goes to a deep level beneath the skin.
Avocado and Cupuacu Butters – Healing and protective fatty acids to ensure skin is moisturised.

I Use the Collagen Boost Moisturiser daily, for my skincare regime, first thing in the morning and last thing at night.
Use a cleanser and apply the Quench & Soothe Serum first and layer with the Collgen Boost Moisturiser. Don't forget to add a good quality SPF on top for during the day.
Your skin will not only feel soft and supple without the heaviness of some other creams and I can confirm with hot flushes my skin did not start to drip endlessly!
Perfect to wear under make up too.

Quench & Soothe Serum
A great hydrator! A serum that has been designed to combat the the hormonal highway of perimenopause! What is not to love about the the Quench and Sooth Serum.

A small amount goes a long way and makes a difference to your skin, I noticed after using regularly my skin appeared brighter, smoother and alot more calmer. No red cheeks and feeling hydrated. It has been a must have item during the winter months.

Multi Molecular Hyaloronic Acid – For intense hydration!
Niacinamide – To help with those hormonal break outs, reduces redness. It does what it says!
Vitamin B5 – For elasticity and softness for your skin.

I used each day for my skincare regime and I layered underneath the Collagen Boost Moisturiser. Or you can wear alone.
My skin felt heavenly and plumped!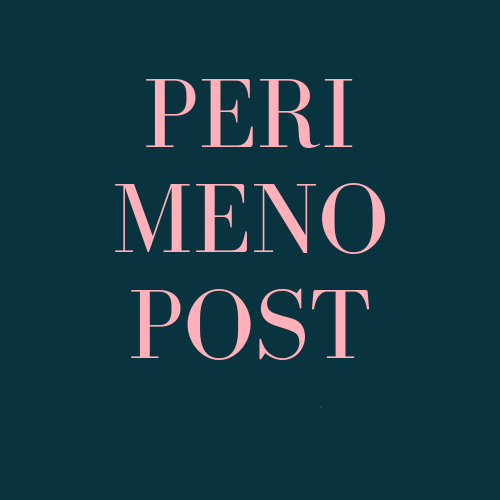 Real life Meno 60 seconds Lorna Ive – Founder Perimenopost.com
Who am I?
I am Lorna Ive, Founder of Perimenopost.com an award winning menopause platform to help and support within a safe community. An executive menopause coach delivering workshops for menopause wellbeing and menopause workplace training.
Perimenopost.com offers a bespoke Social Media Consultancy service for menopause brands who want to provide a service to women's health and menopause wellbeing.

PeriMenoPost 60 Second interview with real life #Menowarriors
1) Best Part of menopause?
Knowing that I wasn't going mad and once I accepted and was aware of what was happening to my body I could accept and was satisfied with menopause, albeit a bit earlier but once I knew I soon realised that this was a part of life that every woman experiences.

2) Tell us your best #Menomoment?
When I was diagnosed with early menopause, it all made sense and was a huge relief! I thought I wa going mad. I will always remember a moment in a large superstore, I was rushing to pack my shopping bags. I started to make a noise similar to Scooby Doo, then I was aware I was having a hot flush. This made me laugh and chuckle to myself. The checkout woman must of thought what an earth is going on. Freedom from the childbearing years and looking forward to the next stage of my life.

3) What has been the worst part of your menopause?
The build up to the perimenopause part as I was completely unaware, I had awful care from my then GP. There was no information or support for early menopause or perimenopause at that time.

4) Have you taken the NHS or Private Health route to treat your menopause?
I followed the private route. I was first diagnosed by a private consultant with early menopause. I have continued care with specialists who are aware of my health issues.

5) Have you been supported within your workplace? I am a freelancing SM Strategist and Business owner. I am fortunate that I can work hours that suit me.

6) HRT or natural/alternative treatment for Menopause?
I have tried both types of treatment. HRT is great if it works for you and not one type of HRT is a one size that fits all. Natural treatments and remedies are helpful to to manage symptoms, I have also tried these.

7) What advice would you give to a younger you prior to
Perimenopause and Menopause?
Diet and exercise. I have always taken my exercise seriously and dedicated to keeping healthy. I would say diet for myself personally. I fell into the trap that I thought I could eat what I ate when I was twenty something. This is now not an option at all, the effects of perimenopause and early menopause was really affected by diet and lifestyle. Alcohol and spicy foods I avoid and I eat much healthier at the age of 50 and I look after my health more since post menopause. This really needs addressing for women to take action in their thirties to eat a varied and healthy diet.
8) Where do you see yourself in 10 years time?
I had a fantastic holiday of a lifetime at Christmas, which I hope is the first of many visits back. So I would like to be living in a hot country near a beach and writing my memoirs, maybe a novel?

9) Who would you like to give a shout out – mention too? Who
has been supportive and instrumental in helping you through menopause?
Since starting my campaign perimenopost.com I have met some amazing campaigners and changemakers along the journey. There are so many to mention I would like to just say a big thank you to you all!
A shout out to Menopausal Mave AKA Kate Duffy – a fearless and awesome changemaker and campaigner for menopause and condition PMDD
Debbie Killingback – AKA Hot Flush Club – Debbie shares her personal menopause journey and also injects her fabulous sense of humour to help us laugh along the way with the hormone highway rollercoaster!
Lizzie Carr-Ellis one determined MenoWarrior who wants all to have access to the correct care, information with her informative posters across the UK and beyond!

10)Who is your favourite #Menowarrior?
Meg Matthews she was a pioneer for my generation of women to speak up about menopause and to break down the narrative surrounding the stigma. I was lucky to have met Meg in person and she was so lovely and so passionate about changing womens lives for the better.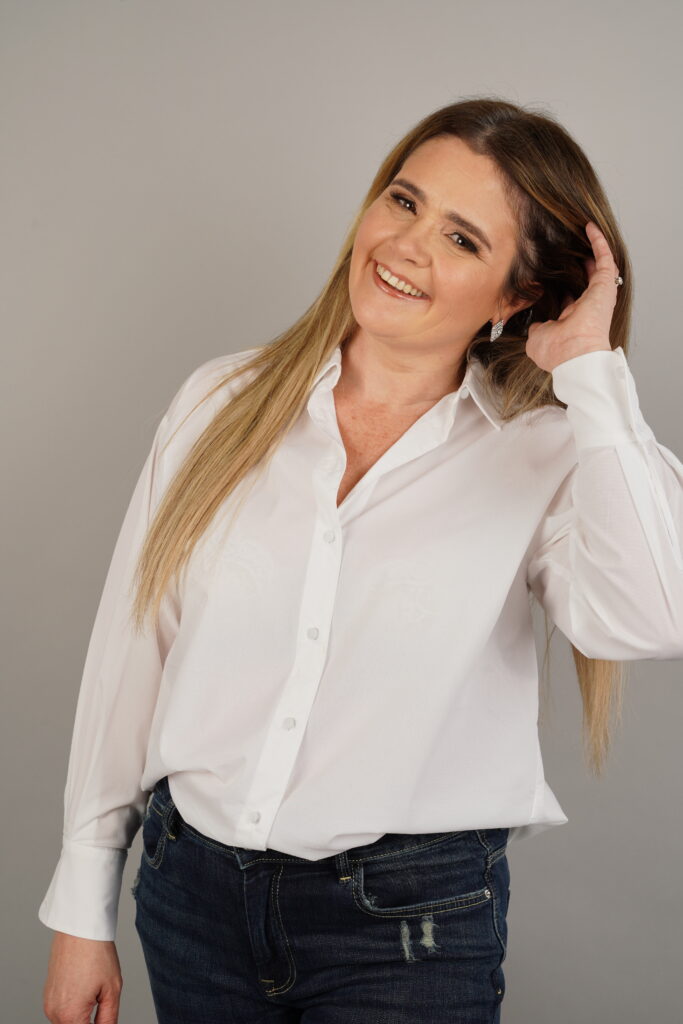 IP// Created by PeriMenoPost

Lorna's top beauty and skincare tips for postmenopause!
Early nights – possibly the best advice.
Reduce alcohol – alcohol plays havoc with your sleep and cravings.
Cut out sugar snacks – sugar can cause your skin to break out.
Eat a healthy and varied diet – eat as clean as you can.
Exercise – great for skin, who doesn't love a glow!
Brush – use a skin brush each day in the shower and brush your skin all over in an upwards motion.
Moisturise – use a good quality skin moisturiser in the shower to wash with and apply afterwards. Trust me this really helps your skin to lock in moisture.
Epsom salts – for a relaxing soak and detox for the body and skin use a good quality epsom salts. Make this a weekly self care treat.
Fresh air – getting outside for some vitamin D is not only good for your skin, bones but also your mental health. Lock in your favourite podcast and take a gentle stroll or brisk walk each day to brush away the cobwebs! Make walking a part of your daily routine.
If you are experiencing hot flushes, a top tip do not put on moisturiser before an important event or zoom call. Apply moisturiser at the end of the day.
Find a good hair brush that is gentle on your hair. Hair becomes weaker during the stages of menopause. Do not use harsh brushing as hair can become brittle.
Treat yourself to a nail manicure as part of your self-care regime.
Invest in a good quality SPF to wear all year round!
Stay out of the sun, as a sun worshipper myself this one is a tough one. But your skin will be thankful.
Keep up to date and sign up today for your regular newsletters at perimenopost.com https://perimenopost.com/membership-join/
Season 4 Podcasts soon to be launched with much more for 2022!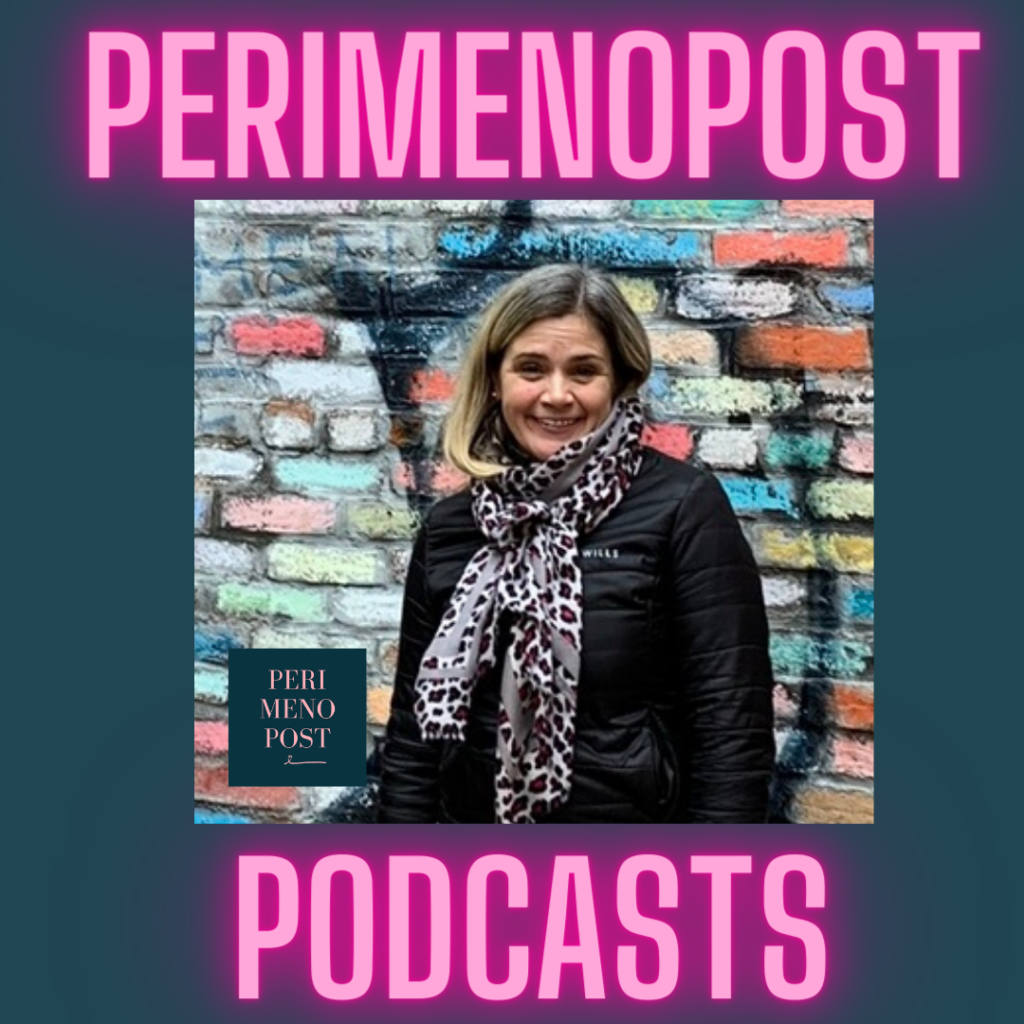 Stay safe, keep smiling and be YOU!
If you would like to work with me email me [email protected] or DM me Via Social Media.